EU Tyre Labelling
EU Tyre Labelling became law for the UK's tyre industry in November 2012. All new car, 4x4, SUV, van and most truck tyres manufactured after 1st July 2012 will carry a 'tyre label' which is similar to the energy stickers that appear on domestic appliances. This means that when choosing a tyre, you can make your decision based on objective, reliable and comparable information.
The new tyre label focuses on three areas of performance and will raise some very important questions when making your tyre purchase.
Fuel Efficiency - How economic is this tyre? - Savings
Wet Grip - How quickly can the tyre stop in wet conditions? - Safety
Exterior Noise - How noisy is the tyre? - Sound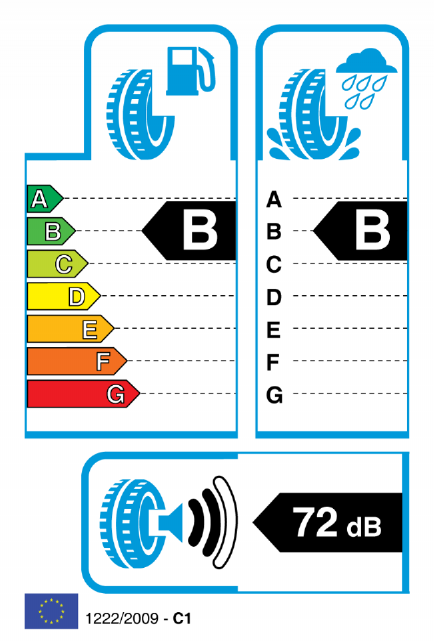 ---
Fuel Efficiency
A rolling tyre deforms and dissipates energy. The energy that's lost is known as rolling resistance and directly impacts on fuel consumption.
The difference in fuel consumption between a car fitted with A and G class tyres is around 0.5 litres per 100km, that's a saving of around 80 litres and more than £110 per year, based on a petrol engine car travelling 10,000 miles/year with £1.40/litre fuel cost.
---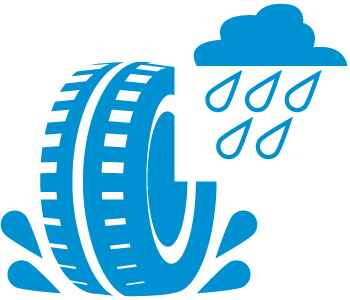 Wet Grip
Tyres with excellent wet grip have shorter braking distances on slippery roads, essential for keeping you safe in the rain.
These ratings are measured from the distance travelled by a car after braking at 50mph in the wet with testing according to regulation EC 1222/2009. 30% shorter braking distance between best and worst class for a full set of tyres fitted to an average car.
---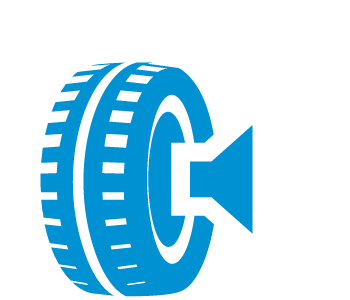 Exterior Noise
Exterior noise levels are measured in decibel(dB) and shown as one, two or three sound waves on the label. One wave is the best performance, three is the worst.
In fact, three bars is the current limit, while two meets future laws and one is a further 3dBs below. Note: External tyre rolling noise is not related to interior vehicle noise.